Learn how to design a UI from scratch
In this eBook, I'll take you through my process for designing Kandan (an open source chat app) from start to finish.
I'll explain every iteration (including mistakes and wrong turns), and you'll learn the reasons behind every design choice.
It's just like watching over my shoulder while I work, except without having to listen to Lil' Wayne!
Note: Kandan itself is not out yet, but you can sign up to know when it's ready!
What's Inside?
20 steps that take you from blank canvas to rich web app
11 design principles that you can apply to your own project
38 PNG screenshots for every intermediary step
Illustrated examples from other apps and sites
[Deluxe Edition] A well-organized PSD with all the elements
What's not inside: anything about HTML/CSS implementation
Read a sample chapter
Order now! Only 12.7 million copies remaining!
| Regular Edition: $5.99 | Deluxe Edition: $11.99 |
| --- | --- |
| | |
What you get: PDF eBook, and PNG images for each step
What you get: PDF eBook, PNGs, plus the full layered Photoshop file.
About the author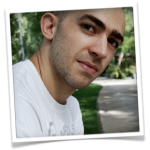 My name is Sacha Greif, and I'm a user interface designer from Paris, France.
I've worked with startups such as Hipmunk, Codecademy, and Sharypic, and my own startup Folyo helps people find great freelance designers.
If you'd like to know more about me, you can check out my blog or follow me on Twitter.
Check out some stuff I've written:
What people are saying
Sacha has always done great work for us, and insight into his thinking is invaluable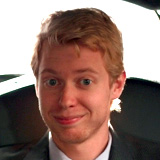 Co-founder, Reddit & Hipmunk
It was very insightful to get a behind-the-scenes look at a designer's process

Founder, CrazyEgg & Kissmetrics
Sacha has always been very good at writing, I knew he'd grow up to become a famous eBook author

Third Grade Teacher